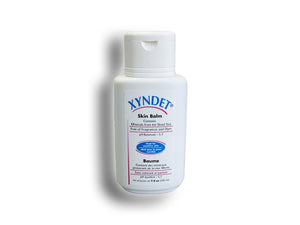 XYNDET® Balm is a very fine structured oil in water emulsion. It transfers moisture as well as oils into the skin. It goes through hard and scaly skin.
In extreme case of hard and scaly skin we recommend to applying a thicker layer of XYNDET® Balm on the skin and wrap it with a plastic wrap for a maximum 2 hours.
It is then absorbed into the skin. The balm will not leave any greasy residues, provided the skin was not treated prior with any other product.