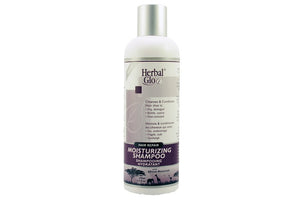 With African Botanicals!
Cleans and Conditions Hair that is:
Dry or Damaged
Brittle or Coarse
Over-Stressed
This moisturizing shampoo has built in conditioners to feed essential nutrients into your hair and scalp for lovelier, healthier hair. These protective nutrients quickly treat hair that is dull, knotted, damaged or that has been frequently bleached, dyed, permed or straightened.