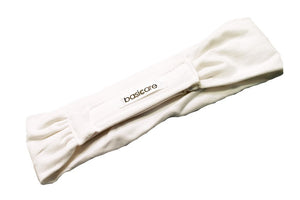 Cosmetic Headband

*For Facials, Make-Up, Cleansing, Baths or Sports
*With adjustable Velcro fastening - one size fits all
*Soft washable cotton towelling

Keep your hairs tidy and away from the face during baths, cleansing, facials, make-up applications, exercise, etc. This soft washable headband is definitely what you need. With an adjustable Velcro fastening, this cosmetic headband is convenient to use and fits any size.