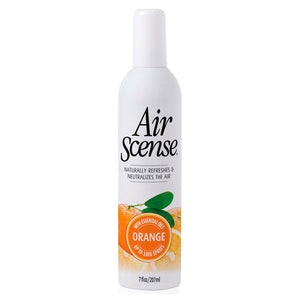 Only the purest essential oils are used to make this remarkable odour neutralizer.  The essential oils in AirScense attract and neutralize even the strongest odours.  They also infuse the air with a fresh fragrance and soothing aromatherapy benefits to help you rejuvenate. And since essential oils are concentrated, a single spray is all you need. 
With up to 3000 sprays in every bottle, you'll enjoy this extraordinary air neutralizer for a long time!
Non-aerosol.   Recyclable aluminum.